Welcome to 63015.info, your local resource for news and information for Zip Code 63015
The zip code 63015 is located in county Missouri. There are approximately 2,076 people living in zip code 63015. They make up households. The average income per household in the 63015 zip code is $43,816. The median age of the residents is 42 years old (which is 42 years old for males and 42 years old for females). For more statistics See 63015 Zip Code Information
Here's What In Zip Code 63015
Here's What In Zip Code 63015
Real Estate For Sale in 63015 Zip Code
3626 Evergreen
$250,000
Beds:
3
Baths:
3
Remarks: Open House Saturday September 15th From 12-2 You Dont Want To Miss Out On This One! Beautiful Lake View Home ...
385 Rock Church Road
$240,000
Beds:
3
Baths:
3
Remarks: ***open House Sunday September 23rd From 12-2*** This 1.5 Story Home Sits On 3.65 Acres! Remodeled Kitchen, W...
82 Acres Highway HH
$348,000
Beds:
0
Remarks: 87 Acres +/-! Looking For A Large Tract Of Land With Lots Of Potential? Room To Play With All Of Your Toys, Hu...
2642 Nike Base Rd.
$295,000
Beds:
0
Remarks: 10,000 Sq. Ft. Building Wit Attached Apartment. 3 Phase Electric. Apx 2 Acres Biulding Has A 100 Potential Use...
2641 Nike Base Road
$274,900
Beds:
3
Baths:
2
Remarks: This Home Is Still Under Construction. House Will Have Stone Front And A Nice Wood Porch. Want To Be Seclude...
Disclaimer: The information herein is believed to be accurate and timely, but no warranty whatsoever, whether expressed or implied, is given. Information from third parties is deemed reliable but not verified and should be independently verified. MORE, REALTORS does not display the entire IDX database of Mid America Regional Information Systems, Inc. (MARIS MLS) on this website.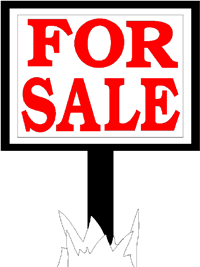 Featured Properties For Sale